Meet The NZFW Ambassadors w/ Zeenat Wilkinson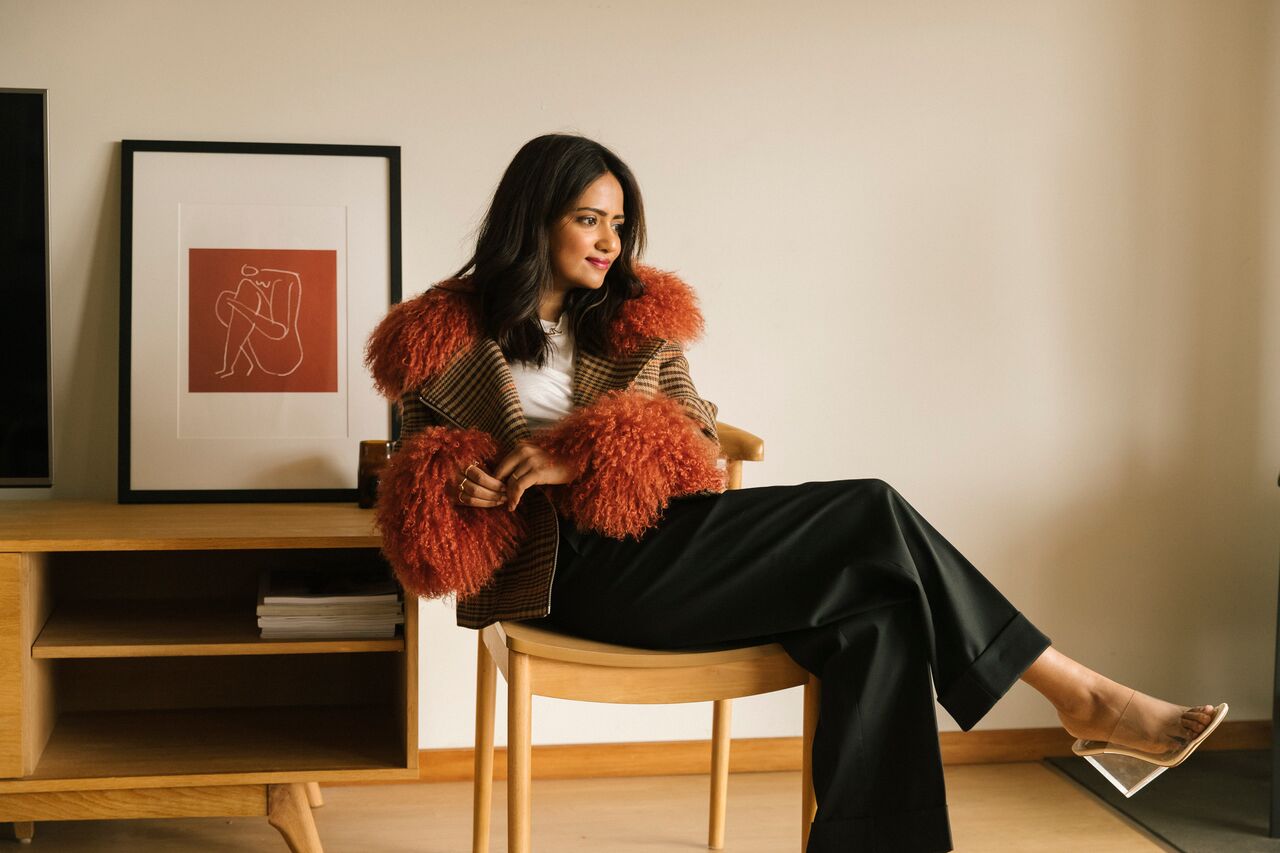 Tell us a bit about you, your story and why you're excited to be an ambassador for NZFW 2019
I think fashion has always been fabricated into my subconscious. I find it fascinating how it can interlink into so many areas of our lives. I was born in Mumbai and I have a degree in Psychology and Political Science, and had a formal training in Fashion Design. I studied fashion at Central Saint Martins in London foccusing my time on Trend Forecasting and Fashion Marketing to get a wider perspective on the industry after graduating. While I was there, thanks to some weird cosmic alignment, I ended up meeting some amazing creatives, and I worked with a showroom on London Fashion Week. I think it all kicked off from there on.
After years of working in publishing (as a stylist for Grazia Magazine and years of contributing to the likes of Vogue, Cosmo and a few European magazines), I moved to New Zealand and sort of had to start right from the bottom up. My first introduction to local designers and creatives was at NZFW eight years ago; and it's a bit serendipitous but also incredibly special to be invited as an ambassador this year.
I feel privileged to attend the shows and be at the forefront of it all this year.
What is your favourite NZFW memory?
I remember this so well. It was Kate Sylvester's Autumn Winter 2015 collection 'Tartt'. Everything from collection to the styling, to the show lineup was impeccable. The show started off with a voiceover from Donna Tartt's 'The Secret History' and ended with confetti made from chopped up book pages rained down on the runway. It was magnificent.
Who are you most excited to see show this year, including any New Gen talent?
Well I haven't had a chance to look at the full line up. But I am very excited to see Benjamin Alexander's show. He knows how to make good clothes, but he is also a very good stylist!
Sustainability, inclusivity & business success are at the heart of the event this year. Do these themes resonate with you and why?
Yes absolutely. Sustainability and inclusivity are ways in which we can in someway democratise the industry. New Zealand has always been at the forefront of new technologies and politics, so I hope we can also set an example through fashion and be at the forefront of inclusivity and really push the envelope on what sustainable fashion is all about through important conversations that are digestable, informative but also incredibly inspiring.
Business success and empowerment should always be celebrated.
What inspires you about the New Zealand fashion industry?
The designers (in New Zealand) create for a global woman that loves clever tailoring but also wants to be able to move around freely and be independent. There seems to be a special connection between the consumers and makers in terms of brand locality which is always special to see.
What does ethical fashion mean to you?
Ethical fashion is all about garments that tell a story from start to finish. The fabric, manufacturing process to clever design.
What key fashion trends are you anticipating seeing on the catwalk this year?
Lots of psychedelic colours with happy colour-blocking, tie-dye, oversized suiting, puffy jackets and tiny bags.
What are your thoughts on the new event location?
I am very excited about it. Aotea Square is a part of Auckland's historic landscape and there are lots of eateries around that area.
During the week on social media what are you wanting to spotlight on your personal platforms?
I want to shed a spotlight on the new guard breathing life into the traditions of fashion week with their presentation and innovation. I also love taking our community backstage and making them meet the creatives behind the scenes and talking all things backstage beauty.
What inspires you?
Fashion, design and beauty that pushes the boundary to do culturally important work.
What are the go-to items that get you through the hectic week that is NZFW (your survival kit)?
A backup battery pack, comfortable shoes, camera, lots of healthy snacks, bright lipstick and lifesaving CPR for tired skin – Syrene's hydrating mask.