Meet The Designers w/ Mina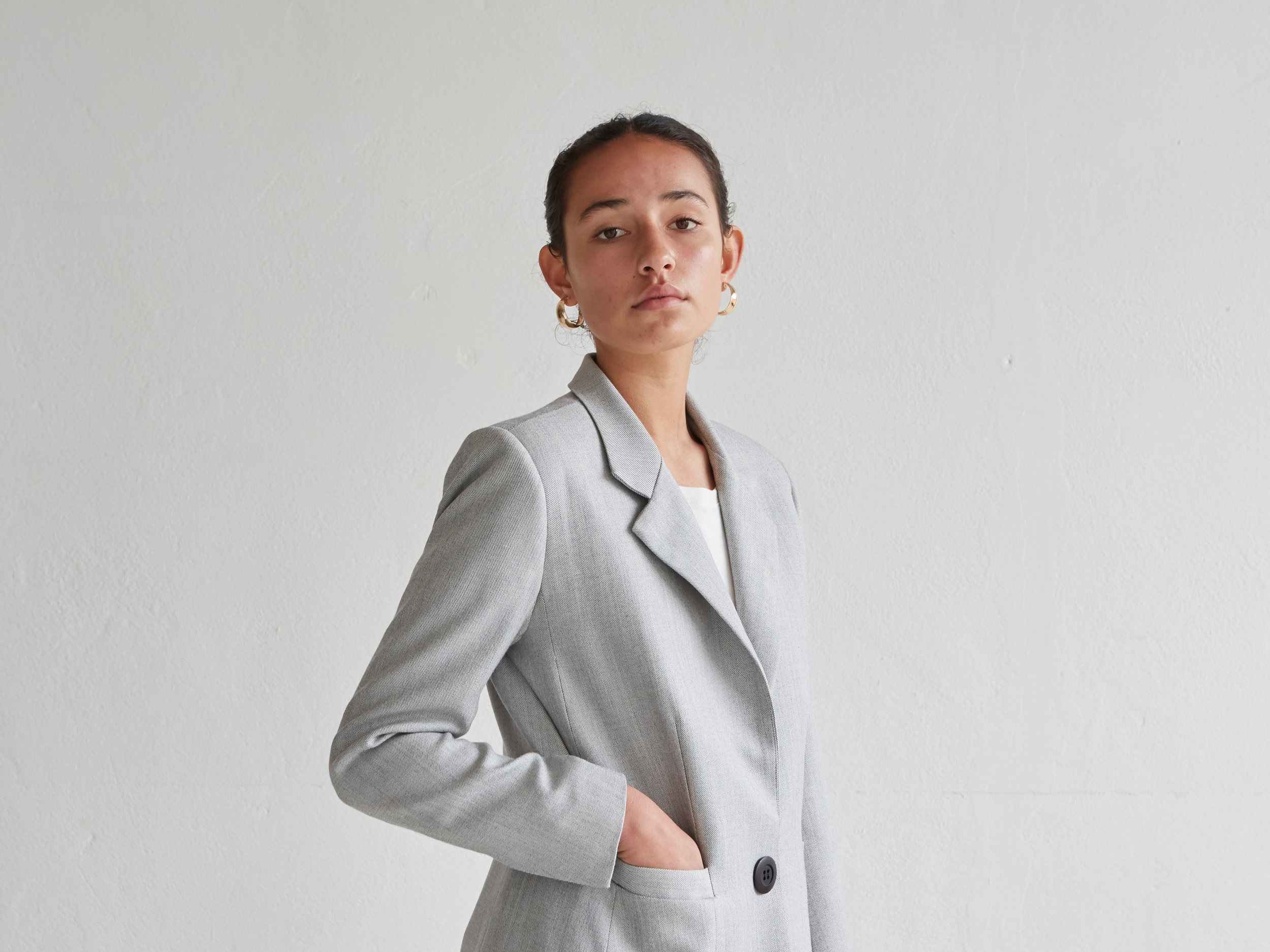 What's your brand story?
Mina provides refined and effortless staples for the understated, modern woman.
Mina stays true to all things simple, no frills. Clean lines and simple cuts with a hint of self-expression. With an ethos to invest and be thoughtful, Mina does not follow the fashion system. Each piece is designed with the desire for less. Each collection will excite with refined silhouettes but will hold true to a core collection of versatile staples.
What can we expect from your show this year?
I am hosting an intimate two-course breakfast at Showroom 22's , Symmetry Studio with Ponsonby cafe and restaurant Orphans Kitchen with a dynamic preview of my new Autumn Winter collection "Walking the Bushveld".
Since I was young, I have loved to cook, and I have always seen a deep relationship between fashion and food. Nourishing and quality food is just like a well-made, good quality garment. Just like all the elements that are needed to create a plate of food, a garment has many processes and hands involved to make a beautiful long-lasting piece of clothing.
Stripped back, curated, intimate, partnership between two sustainable local business's,, community, Diversity. Celebrating support from retailers and media, exclusive previewing of collection as striped back casual show.
What has inspired the collection you'll be showing at NZFW 2019?
"Walking the Bushveld' is inspired by my most recent trip to South Africa earlier in the year. The Bushveld is a subtropical woodland region of South Africa which in the dry season pans a desert of tall grass's, pale shrubs and African wildlife.
The collection draws on the tone and texture of the landscapes of the bush veld.
How does this year's Fashion Week theme 'Sustainability' resonate with your brand and your collection?
Sustainability and ethics have always run central to Mina so I thought it was important for Mina to have a presence this year. As a young brand it is important now more than ever to support our local NZ industry and Mina, only 18 months in, we have created a real community with our supply chain.
I guess for our local NZ fashion industry to be sustainable, brands like myself needs to really support the fabric wholesalers, the production factories, the button holders. Then which in turn means that we can be a sustainable business ourselves. We all must support each other to be sustainable in the future.
As much as sustainability is the environmental business decisions we make, which we do make very consciously, sustainability to us is 'longevity'. Everything we design we design with intention, we design not just for now but for years later, when that garment is still a classic silhouette that has only aged beautifully in the fabric but not in style.
Tell us your favourite leverage or connection to come from your participation in New Zealand Fashion Week?
Doing fashion week this year is 1 - to get in front of and also meet and introduce myself to the media. 2- Content creation through media/influencers 3- Selling to current and future retailers.
What was your motivation behind wanting to take part in New Zealand Fashion Week?
Selling to my retailers in a professional and somewhat different way. Each season I run appointments in my showroom on K Road, this year I wanted to really treat and thank my retailers with an intimate breakfast and collection preview.
New Zealand Fashion Week is the one time of the year the industry comes together to celebrate and showcase our countries design talent on such a large scale. Why is New Zealand Fashion Week so important for designers and the industry as a whole?
For younger designers like myself NZFW is a great opportunity to meet those in the industry that you might otherwise never meet. It's a week when the majority of NZ retailers are up to view new season collections so it's a great time to make those relationships as at the end of the day, it's all about your relationships.