Meet The Designers w/ Kate Sylvester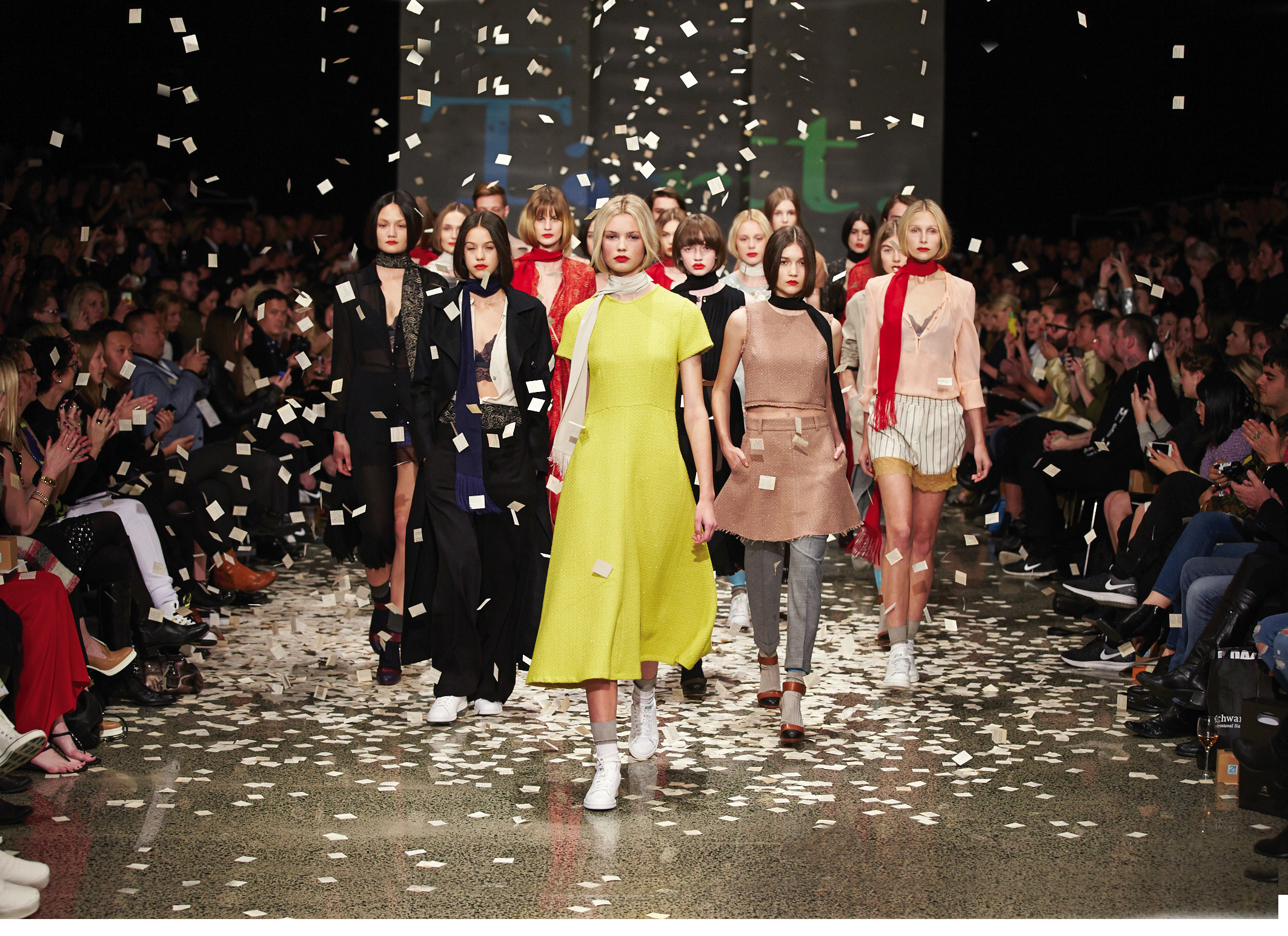 What's your brand story?
Kate Sylvester's eponymous label embodies intelligence, witty irreverence, sophistication and modern femininity. Her collections challenge nostalgic sensibilities with modern use of colour, cut and exclusive in-house prints. Ever the subtle subversive, Kate Sylvester plays off disparate references, seamlessly stitching sportswear with couture, menswear with womenswear, pop culture with history, high art with punk rock. Her resulting collections are at once eccentric, beautiful, intelligent and built to last a lifetime not a season. Kate Sylvester recognises their responsibility to their people, the environment and the community they live in. Since Kate Sylvester's inception in 1993, Kate Sylvester has become an iconic fashion industry figure renowned for her intelligent, feminine designs. Kate Sylvester has received an honorary doctorate from Massey University and was inducted into its hall of fame in 2008.
What can we expect from your show this year?
A romance.
What has inspired the collection you'll be showing at NZFW 2019?
I can't spoil the surprise; the surprise is one of the most exciting elements of a KS show…
How does this year's Fashion Week theme 'Sustainability' resonate with your brand and your collection?
Sustainability is an important focus for Kate Sylvester and alongside NZFW we will be launching several sustainability projects that celebrate our focus on Kate Sylvester garments being loved for a lifetime, not a season. Firstly the launch of our online platform Kate Sylvester Reloved where customers can upload and resell their pre-loved Kate Sylvester garments, extending their life. We will also be showcasing the timelessness of Kate Sylvester collections as we style into our runway show this year a number of vintage KS pieces with our new W20 collection. Alongside the show we launch our new in store styling service, where customers can bring in their old favourite KS pieces and our clever in store team will show them how to style these in with our in store product for a wardrobe re-fresh.
What's your favourite story/show/moment/feeling from New Zealand Fashion Week?
Our Tartt finale where our gang of irreverent muses walked beneath a falling sky of paperback confetti.
Tell us your favourite leverage or connection to come from your participation in New Zealand Fashion Week?
Joining the David Jones family after the showcase of our A Muse show at New Zealand Fashion Week was incredibly exciting.
What was your motivation behind wanting to take part in New Zealand Fashion Week?
New Zealand Fashion Week is such an incredibly important event for the New Zealand fashion industry. It is a fantastic platform that brings the industry together and we are so excited to be participating again in 2019.