Meet The Designers w/ Juliette Hogan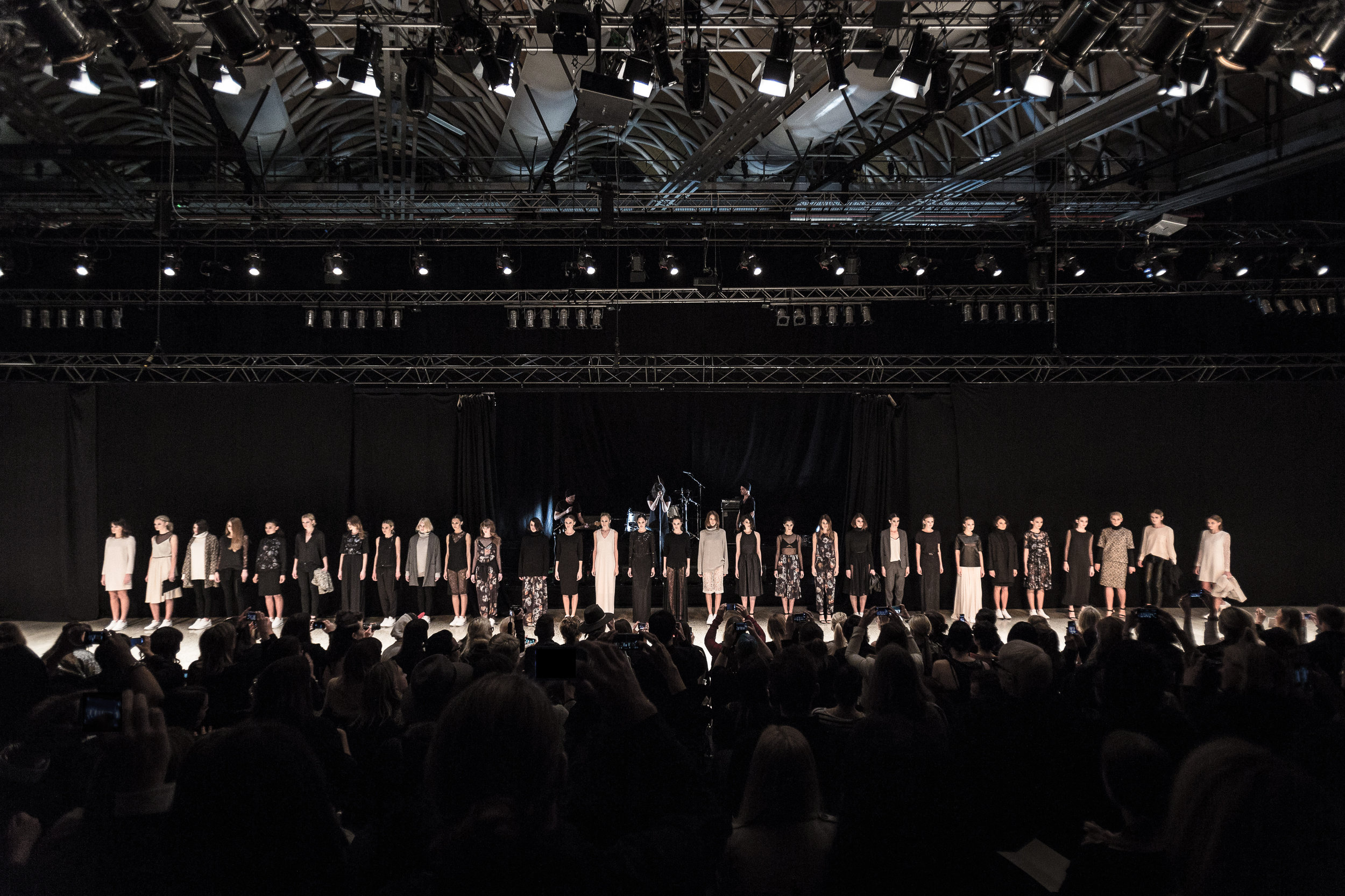 What's your brand story?
I was introduced to sewing at age 12 under the careful guidance of my mother. Sewing became an instant and enduring love of mine. My machine became a constant companion throughout my teens, high school and university years. I always knew I wanted to work for myself and started my brand at age 24 in 2004 after completing my studies in fashion and textile design at both Massey University and Parsons School of Design in NYC. 15 years later, my love of fabric, textiles, colour and simply creating continues. I opened my first store on Ponsonby Road in 2007, and have quietly driven the business to where it sits today with four NZ stores, multiple stockists throughout the country, a busy online platform and a recently opened bespoke Bridal showroom in Morningside, Auckland.
What can we expect from your show this year?
We are excited to be back on the FW schedule after a four year hiatus, and we are doing things a little differently this year with our first offsite show.
What has inspired the collection you'll be showing at NZFW 2019?
Exploring new places, and time spent in the natural world are when I feel my most inspired, calm and free. The inspiration from this collection and our presentation of it for Fashion Week was sparked from a visit to NYC earlier this year.
How does this year's Fashion Week theme 'Sustainability' resonate with your brand and your collection?
The issue of sustainability within the fashion industry is an important one and it is really exciting and encouraging to see our staff, suppliers and customers become more aware and engaged in this conversation.
At Juliette Hogan, we focus on longevity through our garment and manufacture process by creating timeless products. Designed and manufactured with durable predominantly natural fibres and as non trend based items that will not date. Where possible, we produce our clothing here in New Zealand working closely with local fabric suppliers, cutters and makers to bring our creations to life. We are proud of the relationships we have developed over the years within our local industry and these are so integral to the ongoing success of our business.
What's your favourite story/show/moment/feeling from New Zealand Fashion Week?
All shows have their favourite moments and moments of stress. I love that each and every one is so different and tells a different story of where you are at that moment in time.
Tell us your favourite leverage or connection to come from your participation in New Zealand Fashion Week?
I love that we are able to showcase our brands full story. Be able to show who we are and who I am as a person – through location, lighting, music – that we are able to tell our dream.
What was your motivation behind wanting to take part in New Zealand Fashion Week?
We see Fashion Week as a unique and exciting platform to communicate our vision for the collection to media, customers and international visitors alike. It encourages me to push my designs further, and I love collaborating with the wider circle of talented people that a show demands… bringing together the elements of music, hair, make-up, venue, models, all add to the depth of our brand vision.
New Zealand Fashion Week is the one time of the year the industry comes together to celebrate and showcase our countries design talent on such a large scale. Why is New Zealand Fashion Week so important for designers and the industry as a whole?
Fashion Week is both exciting and invigoration for the industry and I love how it is a platform where both established and up-and-coming designers can showcase their hard work, vision and passion.